A Watch is a great present and a fashion statement in its own right. Recently it has become fashionable to wear oversized styles and Rose Gold has been the material of choice. However we are sure the the trends are set to change very soon.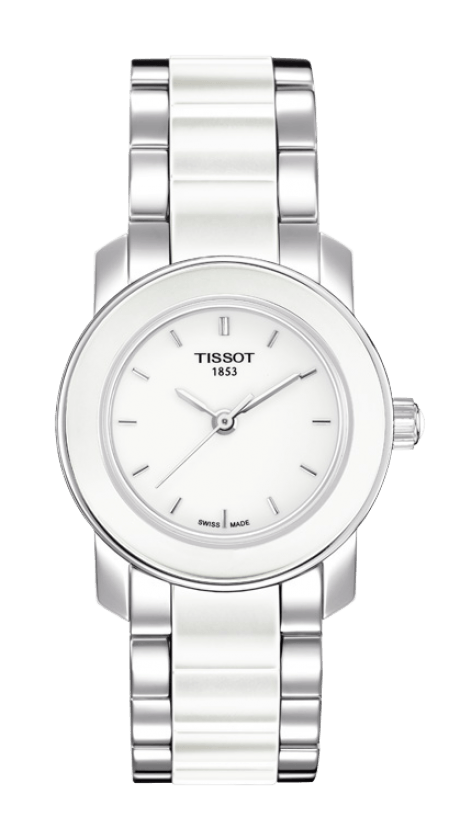 We love this beautiful two tone watch from Tissot which uses silver along with white for a modern and clean look.
But, besides fashion what other factor should you think about when you are buying a watch?
How to buy the perfect Watch
Consider the material. We love this watch because it looks pretty but we also know that it is made from durable and tough materials. Stainless steel is one of the most popular materials to be used in watch manufacture. It is attractive and resists both tarnish and discoloration. Titanium is another great material which has all the durability of stainless steel but is much lighter.
Consider what type of band suits you. Metal bands are great but cannot be adjusted unless you take them along to your jeweller. A leather band is great as it can be adjusted as needed but, unlike a metal band, you will need to replace this as the years wear on. If your strap is made from a synthetic material be aware that it may cause you strap to give you a sweaty wrist.
Classic or sports? A Sports watch has extra features and durability built into the design to make sure that it is going to be able to be worn outdoors. Sports watches can have all sorts of high tech features which include more mechanisms and sometimes that means that there is more to go wrong.
Thinking of a Luxury Watch? Luxury watches can be a great investment and are a good heirloom which can be handed down through the years. A fine gold watch will always look good, or consider bands which tend to hold their value well such as a Rolex. Rolexes can even be resold in the future at Jewellers such as Robert Adair Jewellers in Ballymena, Northern Ireland.
Think outside the box. If you want a timepiece that will cause conversation then think of something unique like a pocket watch.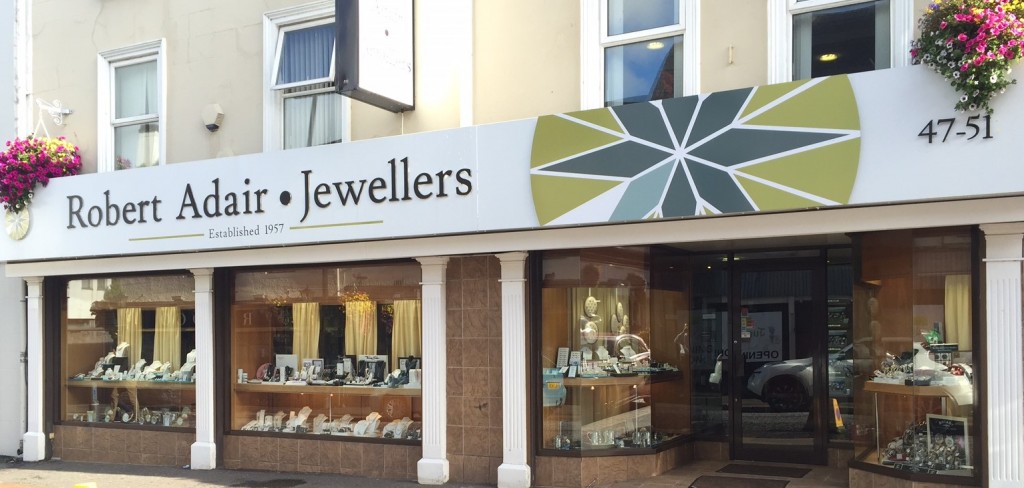 When buying a watch there are lots of things which are worth considering. Budget will obviously be one big factor but visiting a Jewellers like Robert Adair Jewellers in Ballymena you will get the chance to browse all their makes and models, try them on and benefit from the expertise of their staff. Robert Adair Jewellers, Ballymena is located on Mill Street.