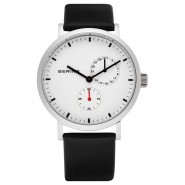 Robert Adair Jewellers are now the sole agents for Bering Watches in Ballymena
When Danish adventurer and businessman Rene Kaerskov jumped out of a helicopter into the ice cold of the Arctic, directly over the North Pole in 2008, he had no idea that he was parachuting into a new era. Because at that moment in time, landing safely at the most northerly point of the globe, his heart was conquered by the cool, simple beauty and infinite white expanse of the eternal ice.
Overwhelmed by these fascinating impressions, he also captivated his business partners back home in Denmark with his descriptions of the exquisite splendour of the Arctic landscape. During passionate discussions, the vision of a new watch brand slowly took shape. A watch brand which would be as pure, clear and breathtakingly beautiful as the Arctic itself.The idea for BERING Watch Design was born.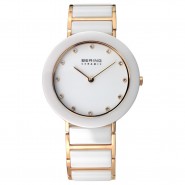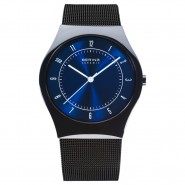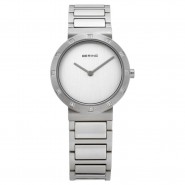 Clear clean lines and the use of high-tech ceramics are the hallmarks of Bering and with prices starting at under £100 Bering watches have proved to be one of Robert Adair Jewellers best selling products.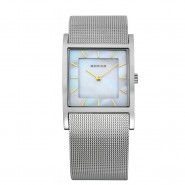 Robert Adair Jewellers are excited to announce that they are now official stockists of the much anticipated BERING watch range.
The full range of this fantastic brand of Bering watches can be viewed in store at Robert Adair Jewellers 47/51 Mill Street Ballymena.
For more information on Bering watches in Ballymena contact Stuart Adair on 028 25656896 or email info@robertadairjewellers.com.
Remember Robert Adair Jewellers offer a free engraving service on any Bering watch sold.
Bering Watch – Jewellers Ballymena – Northern Ireland