From stunning diamond solitaires, fabulous three stone rings or scintillating diamond clusters, there is a fine quality diamond engagement ring waiting for you to try on at Robert Adair Jewellers Ballymena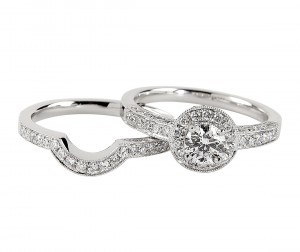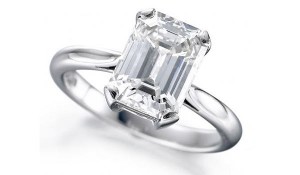 Style of Engagement Ring
Styles of rings are many and varied with a range of rings continually expanding as modern trends develop.  Robert Adairs take great care in choosing their rings to ensure that they can offer each customer the style of ring they want, at a price they can afford.
Platinum is very much the metal of choice at the moment, closely followed by white gold, and while most of the ladies have their hearts set on all diamonds, gemstone rings with emerald ruby and sapphire are still requested.  When it comes to a simple single diamond rings we always let the diamond do the talking only using diamonds which are cut to perfection to give the most fire and scintillation.  All qualities are available to suit every budget.  At the moment there is a trend towards a style of ring sometimes know as the halo setting.  This setting comprises a centre diamond, in any shape of cut, which is bordered by a separate row of micro set diamonds .  This setting emphasises the size of the main diamond and gives a fantastic effect of fire and sparkle, which is what a diamond should be all about.  Many settings now combine micro set diamonds in the shoulders and sides of the ring giving a lovely display and leading the eye
up to the main stones in the ring.  All of Robert Adair Jewellers Ballymena engagement rings can be supplied with matching plain or diamond set wedding rings and are available in gold, white gold, platinum and palladium.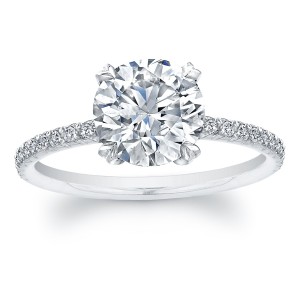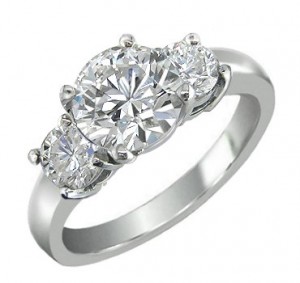 Design of Engagement Ring
If its something unusual, distinctive or unique you have in mind Robert Adairs have many variations of traditional designs as well as ranges of beautiful engagement rings which are exclusive to Adairs Jewellera.  All rings can be tailored to suit an individuals requirements both in terms of diamond size and price.  If a more personalised ring is required, then with the advice of the sales team a ring can be created to your own specification and a design viewed by CAD before any decisions are made.
Choosing a diamond can be a daunting affair, but not at Robert Adairs where you can sit down in privacy and discuss styles prices and all the options available.  Advice can be given on cut, colour clarity and carat weight and certified stones all important information, but explained in a simple down to earth manner.  You can also be safe in the knowledge that an after sales service second to none is available, with a fully fitted workshop on the premises most rings can be adjusted in a matter of hours.
For more information on Robert Adair Jewellers engagement rings and diamonds, contact Stuart Adair on 028 25656896 or email info@robertadairjewellers.com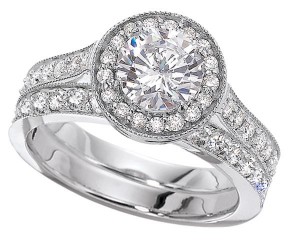 Diamond Rings – Engagement Rings – Jewellers Ballymena – Robert Adair