Jewellery Latest know that Valentines Day is a very important date on a jewellers calendar. In 2013 consumers in America spent over $4 Billion on jewellery for a Valentines day gift for their loved one and we guess that this year will be no exception.
Diamonds, gold and silver are the perfect present for a lady on Valentines Day but what about your man? Jewellers have great ranges designed for men which would be the perfect unexpected gift for your husband or boyfriend this year.
Consider getting your man a ring. Avoid anything that looks too like a wedding band and opt for something modern and durable like Titanium. Titanium rings are lightweight, corrosion-resistant, hypo allergenic and really strong. Perfect for any man who works with his hands or loves the outdoors.
If he wouldn't wear a ring then look out for a gorgeous watch. Men's watches come in all forms from classic with leather straps, to sports watches. We suggest you go for something classic from a brand like Tissot, which he can wear every day or keep for a special occasion.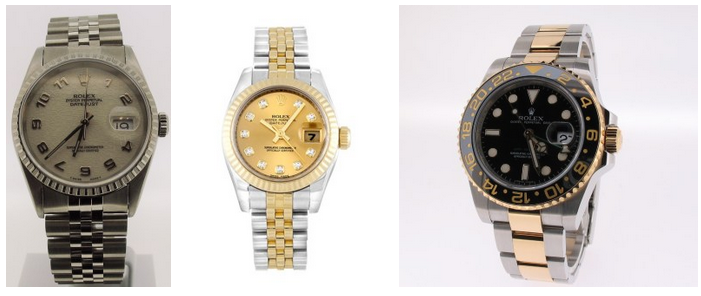 Or for the man who has everything consider searching out something a little more unique. A Rolex watch would be the ultimate gift but at a very high price. Did you know that many jewellers offer pre-owned Rolex watches which are sold with the box and certification at a more reasonable price? A Pre-owned Rolex is defiantly worth looking into for you loved one. We at Jewellery Latest are sure that it beats the usual aftershave and sock combination this Valentines Day.