At Christmas Jewellery is a great gift. It is special, can be treasured forever and, lets face it, it is really good fun picking out the perfect piece for your loved one. But this year you may find yourself running out of idea. If so consider heading to a local Jeweller who can offer something that most retailers cant.
For example, Head to Robert Adair Jewellers in Ballymena and not only will you have the pick of the most top quality ranges of jewellery, watches and keepsakes but they will engrave it with a personalised message and even gift wrap it too.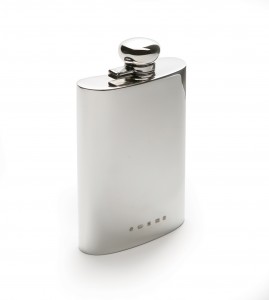 Engraving a piece of jewellery turns it into a gift that your loved one will never forget. They will treasure it forever – inscribe it with your names, and love note or a special date. A Ring, a watch, even a hip flask – get the best for your money and get it personalised at Robert Adair Jewellers. Their showroom is on Mill Street in Ballymena and if you call in to buy your Christmas gifts they will even wrap your special gifts too. So this Christmas don't settle for just jewellery – add a special personalised gift which will make it a gift to treasure forever.